Blog
Most Common Questions on PRICERADAR: Our Solution for Part Pricing & Lead Time Intelligence
Fully understanding any new software platform before integrating it into your organization is extremely important.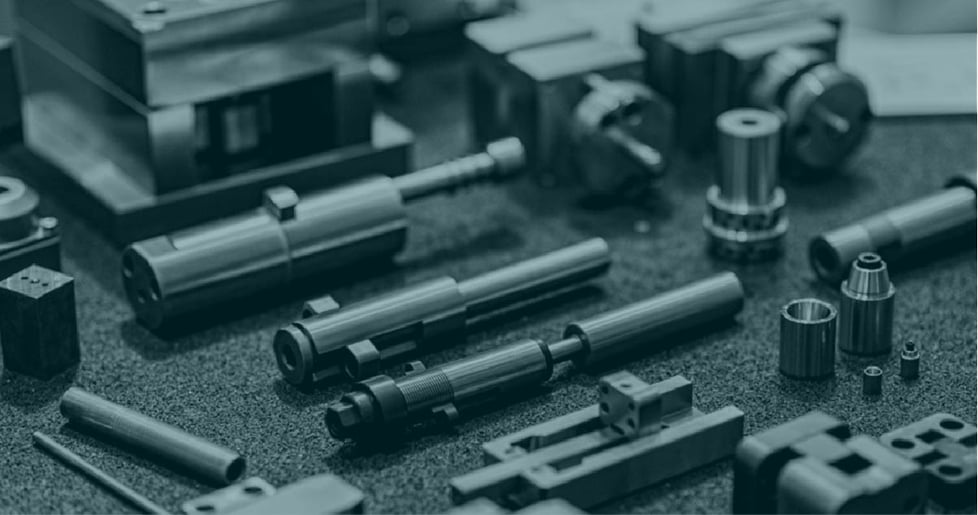 Collecting market data for your parts offering can be a monumental task, and maintaining high accuracy can prove difficult with the number of parts, number of competitors, and regional pricing.
Now, with our PRICERADAR tool, OEMs have quick and easy access to accurate data for the prices and lead times currently on the market for every part in their portfolio.
---
Fully understanding new software platforms before integrating them into your organization is extremely important. Additionally, it is crucial that all individuals involved in your company's spare parts pricing see the whole value of a new tool and how to best leverage it in daily operations.
If you have further questions, feel free to review our PRICERADAR: Onboarding Guide. We've helped OEMs make more than $200MM in additional revenue, and we think ROI can happen in just 60 days by following our step-by-step onboarding.
Parts
1. Do the Parts Need To Be Submitted All at Once?
When uploading your parts to PRICERADAR, they do not need to be submitted altogether, you can split it up how you see fit for your organization.
2. What Kind of Parts Can I Use PRICERADAR For?
You can use this tool to get access to market data for any kind of purchased parts. These are parts that you are buying from third-party suppliers to resell to your customers. Examples include electronic components, filters, drives, control valves, cylinders, bearings, etc.
Market intelligence is most effective for your purchased parts due to the ease for your customers to compare prices and lead times when shopping around.
Data
1. What are the Sources of PRICERADAR's Market Data?
Our tool mirrors the purchasing process of your customers - collecting information from a variety of different sources. These include all relevant part manufacturers, competitors, dealers, online platforms, marketplaces, and eCommerce storefronts.
2. How Often is Market Data Updated?
The data on the platform is updated on a quarterly basis.
For the Essential plan, parts that are kept in the system will be updated once a quarter but can also be replaced by other parts after the first quarter. For the Advanced plan, market data for each part updates on a recurring, quarterly schedule to measure market changes.
Technology
1. What is the Technology Behind PRICERADAR?
PRICERADAR uses multiple technologies, including:
Proprietary search algorithms:

We have developed intelligent algorithms with access to thousands of online data sources, including all major online shops, platforms, marketplaces and other online vendors. Data is validated using AI and human experts to ensure "apples-to-apples comparisons" only.

Automated handmade RFQs:

Since not all relevant parts suppliers publish pricing information online, we also send out automated handmade RFQs to provide comprehensive market intelligence.
2. Do You Connect with ERP Systems or Pricing Tools?
Data exports from PRICERADAR are easy to integrate into any common ERP system or pricing tool.
Our customers appreciate that there is no IT implementation of any sort required.
How to Get Started?
1. What are the Contract Options?
The Essential plan comes with a 1-quarter (3-month) commitment, while the Advanced plan (which includes quarterly updates) comes with a 1-year (12-month) commitment.
There is no additional contract commitment beyond these terms for both plans.
2. Are My Data and Results Confidential?
Data privacy is built into our Terms of Service which are part of the quote that we will send once we know your preferred plan option and the number of parts.
We are always happy to review and sign an additional NDA if required by your organization.
3. What Are Next Steps?
Decide which plan (Advanced or Essential) works best for your needs and the number of parts you would like to upload.
MARKT-PILOT will send an official quote for you to review and sign.
Schedule a 30-minute kick-off call with a PRICERADAR expert to set you up for success.
Upload your parts list and start using the software!
Additional questions? Contact us now and one of our experts will get back to you shortly.