Show your talent. Grow with us!

There are no limits to what innovators can do. Bold thinking and an unbroken passion for what we do are the catalysts for our growth journey. And our growth is also your chance to grow. Propel your career, become a game-changer and tackle the challenges of a tech company that is in the process of revolutionizing an entire industry. Use your talent and help us turn our vision into reality. Working together and collaborating is very important for us. We love to stay connected and thrive in a dynamic environment with cross-functional teams, creating a culture of fun and new opportunities.

Team US
Show your Talent
and grow our presence in the US market. Our Team US is the driving force behind MARKT-PILOT's operations, growth, and impact within the United States. They work tirelessly to build and nurture relationships with our American clients, gathering insights about regional trends and customer preferences while embracing the unique opportunities and challenges presented by the US market.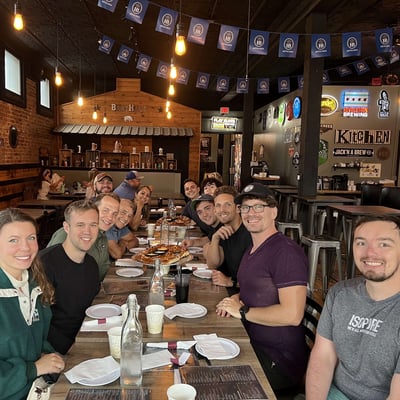 Software Development
Show your Passion
and join us in shaping the future of parts pricing. Whether you're focused on frontend, backend, or anything in between, there are new challenges to solve every day and you'll have the opportunity to work with a state-of-the-art technology stack in an agile environment. Contribute your ideas and develop software that really helps our customers in their daily work.
Open positions in Team Software Development
Business Development
Show your Drive
and build a pipeline of important leads by creating awareness for the enormous value of market-based parts pricing. Our Business Development Team consists of experts within the machine manufacturing industry, and you will get best-in-class tech sales experience at one of the most successful SaaS companies in Germany.
Customer Success
Show your Motivation
and gain invaluable experience interacting with customers. Our Customer Success Team lives and breathes customer value. They are helping our customers implement our software solution, gain maximum value and act as sparring partners throughout the transition towards market-based parts pricing.
Strategy & Growth
Show your Curiosity
and drive our growth journey. MARKT-PILOT is a fast-moving and dynamic workplace and our Strategy & Growth Team is at the forefront of propelling the company to new heights. As a member of the team, your contributions will directly influence the company's direction and expansion, making a lasting impact on our success.
Operations
Show your Ambition
and build the foundation of data at MARKT-PILOT. Our Operations Team is the backbone of MARKT-PILOT's seamless functioning, ensures the best-possible data quality, and helps us power on. They streamline workflows, enhance productivity, and ensure the smooth execution of daily operations.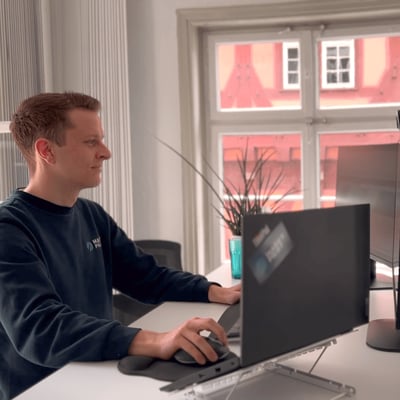 Unsolicited application
No suitable position listed?
If you're driven, talented, and eager to join our crew, even if there isn't a specific job opening that appeals to you, this is the place where your application can shine.

Apply here or write an e-mail to jobs@markt-pilot.com
Step out of Corporate. Dive into MARKT-PILOT.