Activating The True Potential Of Manufacturers
Our ambitious goal "activating the true potential of manufacturers" requires a strong company culture that inspires its employees to work together on achieving industry-leading results. That's why we're fostering an environment where long-standing expertise, a customer-focused mindset and creative thinking are applied to the challenges manufacturers are currently facing. In doing so, we are already creating transparency by introducing and advancing customer-centric innovations.
These 5 guiding principles reflect the behavior
that defines our every day culture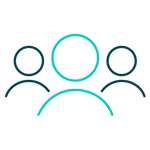 We inspire our clients and create customer centric relationships.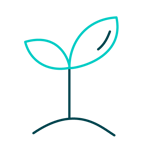 By thinking and acting in a socially conscious and sustainable manner, we can grow our business and ourselves.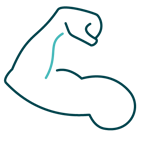 We know that bold actions drive change
and create value.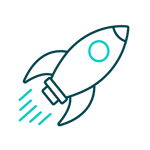 We are co-creators, united by our ambition,
our attitude and our desire to grow.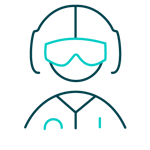 Our culture is contoured by family and
shaped by each individual.
Inspired by one of the key challenges in mechanical engineering, the story of MARKT-PILOT begins in 2016, when our founder Tobias Rieker was still working as a pricing manager for various manufacturers and responsible for optimizing their parts prices. He quickly realized that a market-oriented as well as data-driven approach to pricing was simply not feasible. The reason: lack of market transparency. Tobias thought "Challenge accepted" and together with Amin Oumhamdi, CTO of MARKT-PILOT, he developed and validated the first prototype of the PRICE-RADAR. The rest is history:
MARKT-PILOT was officially founded
by Tobias Rieker and Amin Oumhamdi

April 2020

Office opening - Esslingen is our home base and we love our headquarters right next to the market square in the historical old town

February 2021

MARKT-PILOT goes North America:
we opened a second office in Chicago

November 2021

We have secured a 6.2 million € seed funding round with the renowned venture capital investor Capnamic!

April 2022

MARKT-PILOT is one of the fastest growing B2B start-ups in Germany and currently scaling the U.S. market

TODAY
The Association of Equipment Manufacturers advances equipment manufacturers in the global marketplace; their passion is to not only see your business succeed but to create a community where we, as an industry, can make positive and lasting change.
The Association For Manufacturing Technology represents and promotes U.S.-based builders and distributors of manufacturing technology - the high-tech machinery, devices, and digital products that enable advanced manufacturing. AMT supports its members by acting as the industry's voice to grow its global competitiveness, speed the pace of innovation, and develop the smartforce of tomorrow. It also provides expertise in industry research and data, in addition to extensive international business support.
With many years of expertise, their extensive industry know-how and their strong network, Frank Hälsig, Gregor Gatermann and Stefan Deuschle have supported, promoted and coached us since the founding phase of MARKT-PILOT.
Fun Fact: Stefan Deuschle is so convinced of MARKT-PILOT that he now also joins our team as a Business Development Executive.
Capnamic is one of Europe's leading venture capital investors based in Cologne, Berlin and Munich. The VC invests in outstanding teams from German-speaking countries from pre-seed to Series A. Capnamic's investments include several start-ups with billion-dollar valuations such as Staffbase or Lean IX. All portfolio companies can benefit from a unique network of global investors, industry partners and renowned external founders as well as hands-on support, mentoring and knowledge exchange.
The extensive know-how of the Capnamic team is based on a triple-digit number of investments, numerous successful trade sales and IPOs as well as countless entrepreneurial experiences in the investment team. Capnamic is led by Jörg Binnenbrücker, Christian Siegele, Olaf Jacobi and Christian Knott as managing partners.
Copperberg creates physical and digital platforms bringing together the manufacturing community in order to grow and build relationships globally. Their mission is to identify the industry's current challenges and find the most hands-on solutions out there.
German Accelerator: German Accelerator supports German startups with high potential to scale globally and has locations in the world's most important innovation centers (including Silicon Valley, Boston, New York, and Singapore). Some of the most successful German startups of all time have been supported by the German Accelerator (e.g. N26 or Celonis).
In January 2021, MARKT-PILOT was selected to participate in this world's most significant and exclusive accelerator program for global expansion: the German Accelerator for the USA.
Gründermotor: As part of the "PUSH! Campus Challenge", MARKT-PILOT wins the prize of the Gründermotor Master Class in 2019. Gründermotor is a joint initiative of politics, science, and business in Baden-Württemberg.
The Gründermotor Meisterklasse aims to make startups from the university environment investment and scalable in a four-month program.
GründES: GründES!, the Centre for Entrepreneurship at Esslingen University of Applied Sciences, is the central point of contact for all questions relating to entrepreneurship and innovation.
Founded in 1982, the service association KVD is Europe's largest and most important professional association for experts and young professionals in the field of service. It supports specialists and managers in shaping their professional after-sales service.
Through networking events, training and continuing education, and the integration of the latest results of research, members gain a decisive edge in knowledge and thus in the market.
VDMA: The German Engineering Federation represents more than 3,400 German and European mechanical and plant engineering companies. The industry stands for innovation, export orientation, and medium-sized businesses.