UNLEASH YOUR POTENTIAL
Market-Based Spare Parts Pricing
Expose the supply, prices and delivery times of your competitors, and become empowered to fully capitalize on your spare parts business with our intelligent solution.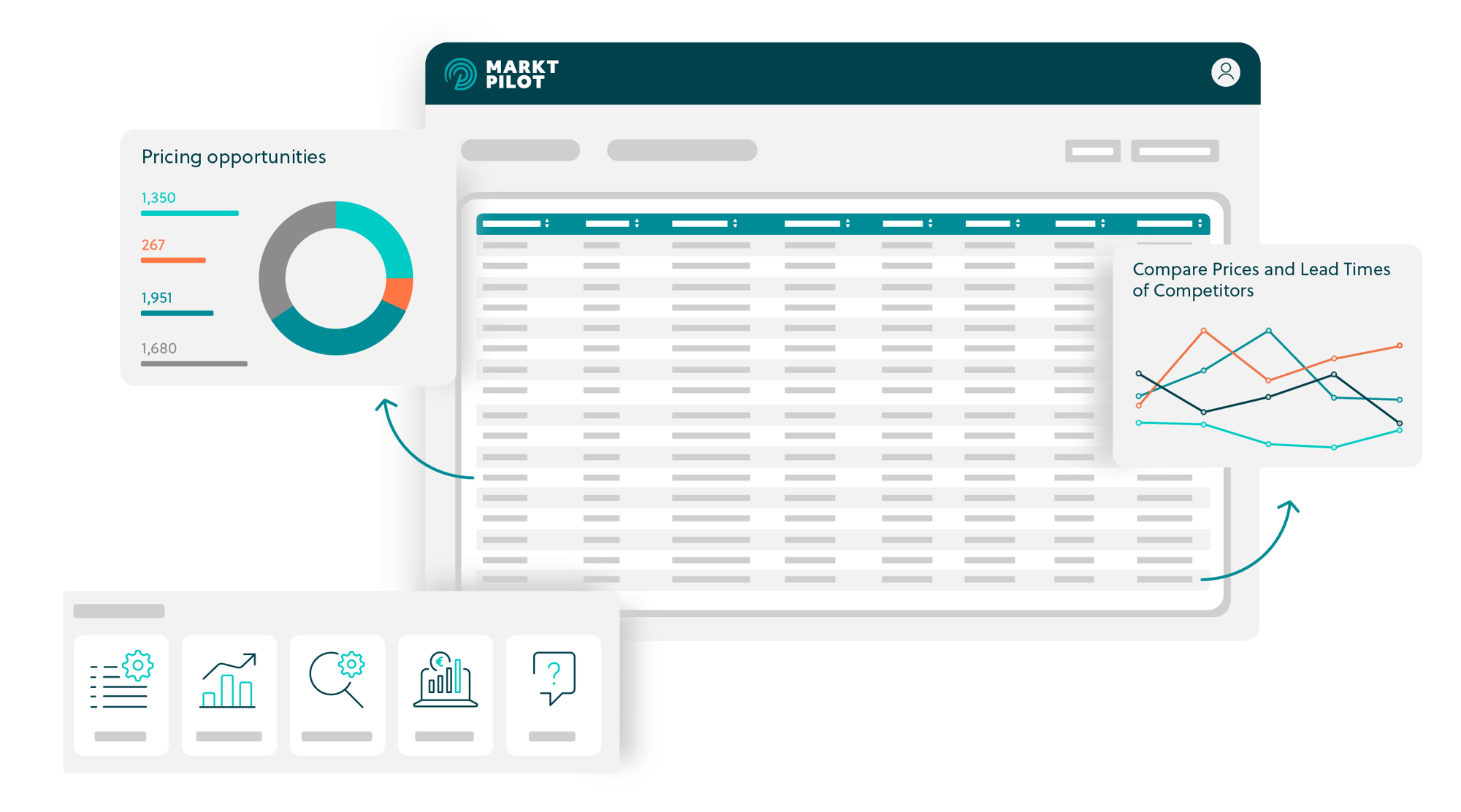 AUTOMATED MARKET INTELLIGENCE
Uncovering and Utilizing Potential
Here at MARKT-PILOT, we are tackling the biggest challenges in spare parts pricing head-on. We know that the lack of information around competitors in the market, combined with outdated and inaccurate data, has been holding manufacturers back for years. But with our PRICE-RADAR solution, we're transforming the way spare parts pricing is done.
Revolutionize your business with MARKT-PILOT: for the first time ever, gain market insight on spare parts supply, prices, and delivery times. Our game-changing tool translates into sustainable sales and profit growth, as well as heightened customer loyalty, for machine manufacturers.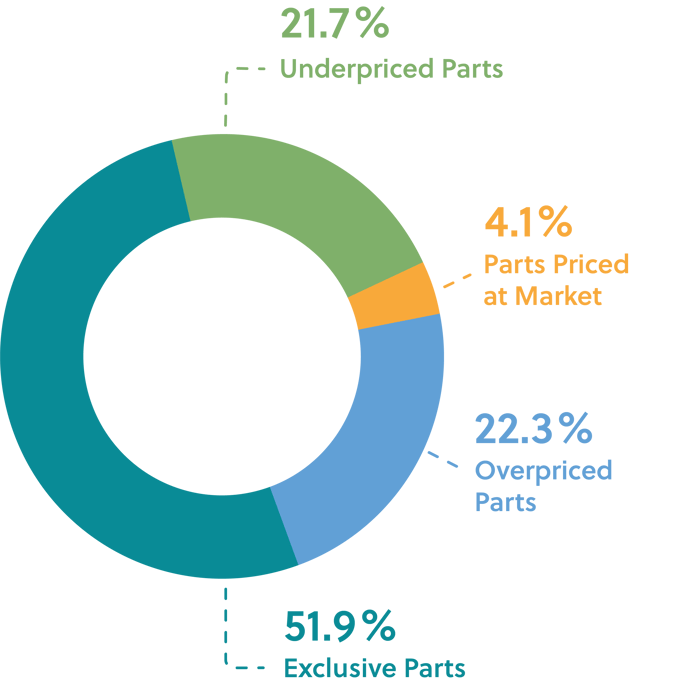 Price Increase
Raise prices for underpriced parts with confidence.

Increase Market Share
Increase win rate, improve price image and strengthen cross-selling.

Exclusivity
Capitalize on exclusivity for parts with limited competition.

Purchasing Optimization
Level up your negotiations and discover new suppliers.
PRICE-RADAR
The SaaS Solution for Market-Based Spare Parts Pricing
Easy Implementation
Ready to use in under 30 minutes. No integration or training needed.
Accurate Results
PRICE-RADAR takes care of market price research for spare parts and delivers validated results through a 1:1 comparison.
> 4,000 Suppliers Searched
Automated market intelligence: PRICE-RADAR searches more than 4,000 suppliers and compares prices and delivery times for all spare parts.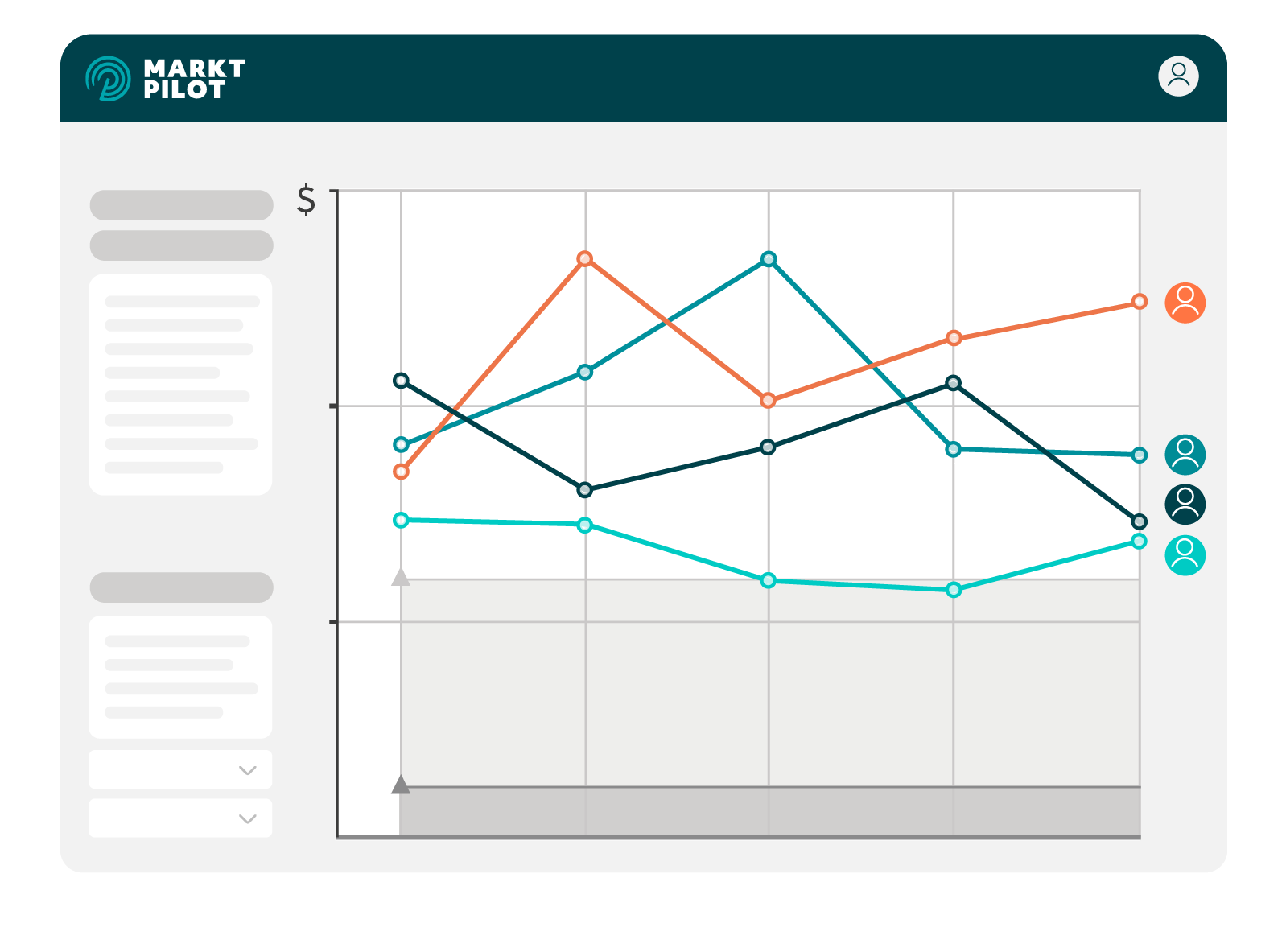 REAL-WORLD RESULTS
Our Success Stories
Discover how our customers are utilizing PRICE-RADAR through success stories and real-world results.
RESOURCES
Articles & Resources
Access all of our resources covering after sales, digitization, and spare parts pricing in one convenient location.
WHITEPAPER
Ultimate Guide to Market-Based Spare Parts Pricing
Realize the benefits of adopting a market-based parts pricing strategy and gain the knowledge you need to implement it successfully.
DOWNLOAD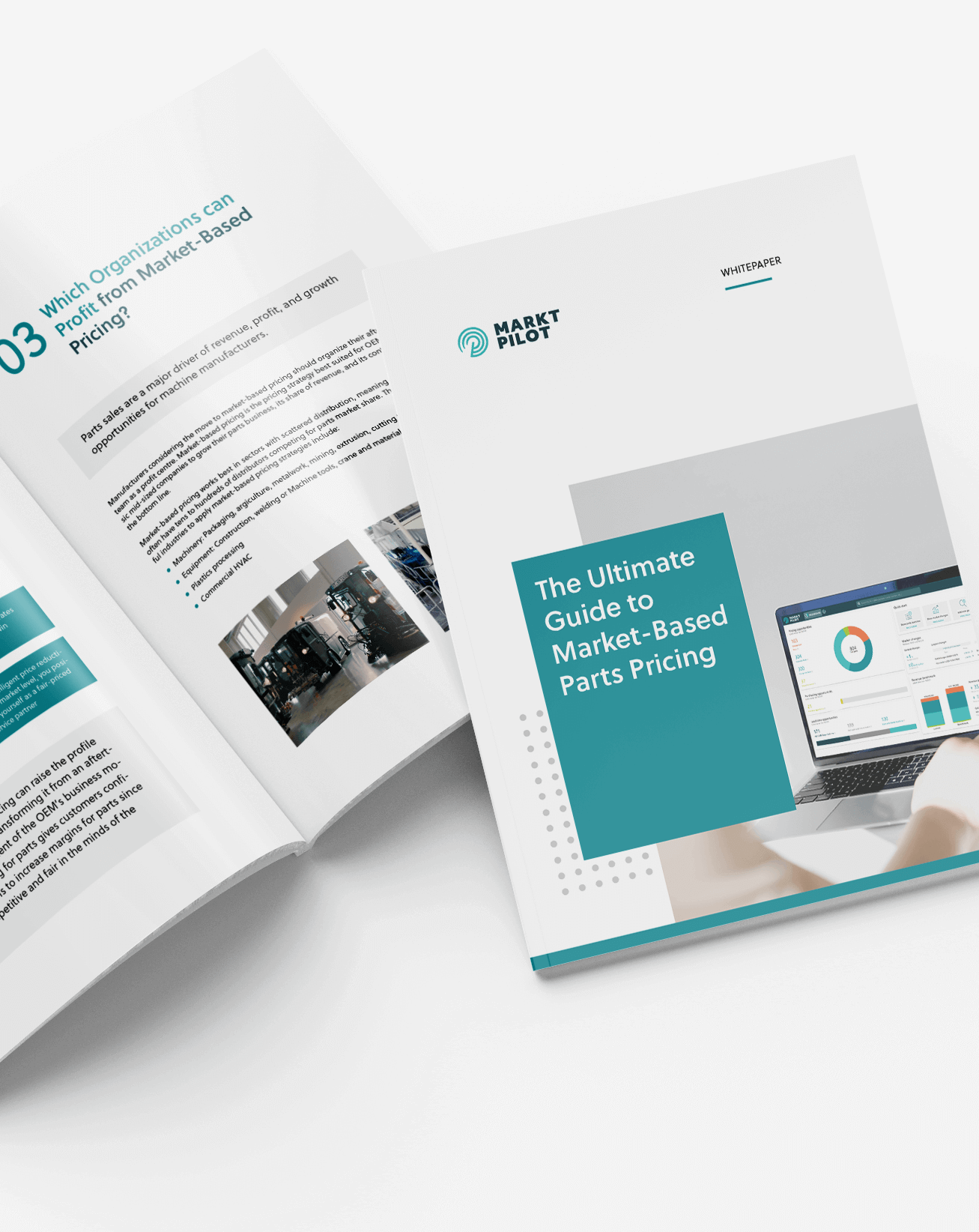 BLOG
Gain Market Share with Intelligent Price Reductions
In order to remain competitive, machine manufacturers need to align their parts pricing strategy with the market.
LEARN MORE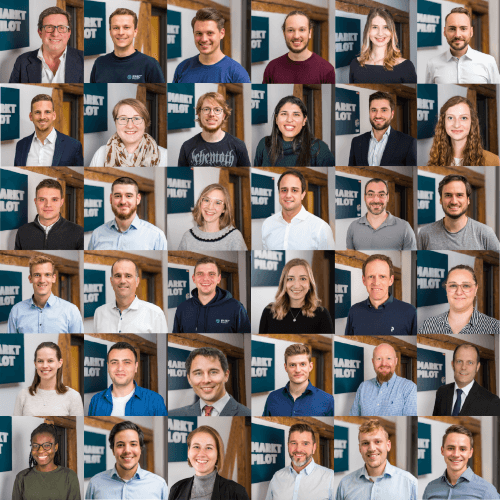 ABOUT MARKT-PILOT
Unleashing potential in mechanical engineering and creating added value
Mechanical engineering and innovation. Spare parts and AI. Young professionals and senior advisors.

With our in-house developers on-site in Esslingen and a total of more than 140 years of after sales experience in mechanical and plant engineering, we form a unique mix of expertise.