Blog
Machine Manufacturing Orders Decrease Significantly
The importance of after-sales and the spare parts business in machine manufacturing.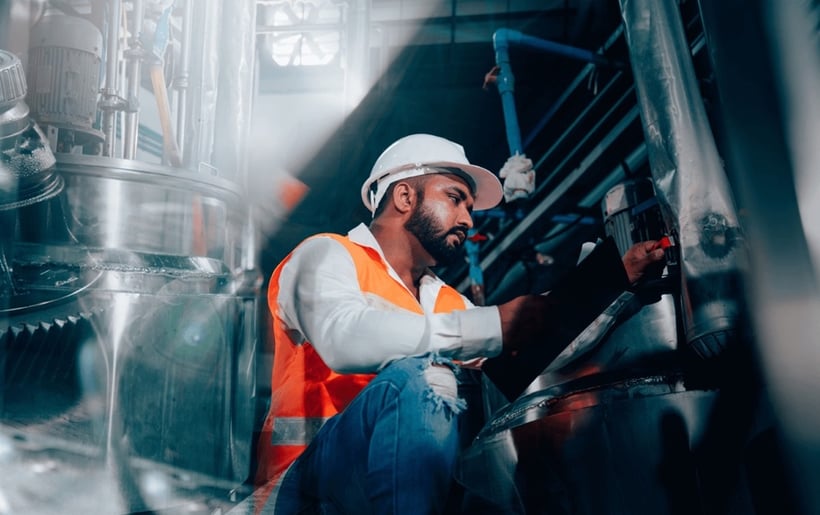 Orders have dropped significantly, according to the state association of the VDMA. Compared to the same month last year, orders fell by 22 percent- nationwide, the decline was slightly less, at 10 percent. This decline in orders emphasizes that after-sales and spare parts business is becoming increasingly important.
In this article, we take a closer look at this and dive into why machine manufacturing companies should focus their efforts on after-sales.
Declining orders and the importance of after-sales
Despite a high order backlog and the expectation of nominal sales growth for this year, machine manufacturers are increasingly feeling the restraint of new orders worldwide. Right now, therefore, it is becoming increasingly important to develop alternative sources of revenue. This is where the after-sales sector comes into play. Companies can offer their customers added value through, for example, fair prices, a comprehensive range of services and fast response times. By intensifying customer contact and building a long-term partnership, companies can strengthen customer loyalty and generate new revenue opportunities.
The importance of the spare parts business
An underlying revenue driver in after-sales lies in the spare parts business. As customers order fewer new machines, the demand for spare parts and components for the maintenance and repairs of existing machines is increasing. Machine manufacturers need to have an innovative and well-organized spare parts management system in place to meet their customers' needs quickly and efficiently. Prices and lead times play the decisive role here in increasing customer satisfaction and setting them apart from competitors.
Investments in the after-sales area
Investments are required to make the after-sales and spare parts business successful. Companies should invest in innovative technologies for efficient and effective processes to optimally serve the market and customer needs.
One proven investment is automated market price research and implementing resulting market-based spare parts pricing for machine and plant manufacturing. Based on this research, machine manufacturing companies have a clear view of the market and their own performance - they can an overview of where they stand with their spare parts prices and can adjust them upwards (price increases) or downwards (regaining market share) depending on the market price. These adjustments to the market-level have been proven to lead to higher sales and margins, and customer satisfaction is also sustainably increased.
To capitalize on declining orders in machine manufacturing, companies need to adopt fresh strategies to generate revenue. By shifting their focus towards after-sales and spare parts business, organizations can enhance customer satisfaction, reinforce customer loyalty and cultivate new sources of income. It is imperative for companies to invest in technology and streamline processes in order to effectively compete in the industry.