Blog
How Machinery OEMs Can Strengthen Spare Parts Distribution in 2023
Increased uncertainty and supply chain shocks have threatened OEM's new business, manufacturers need to strengthen their spare parts distribution in 2023.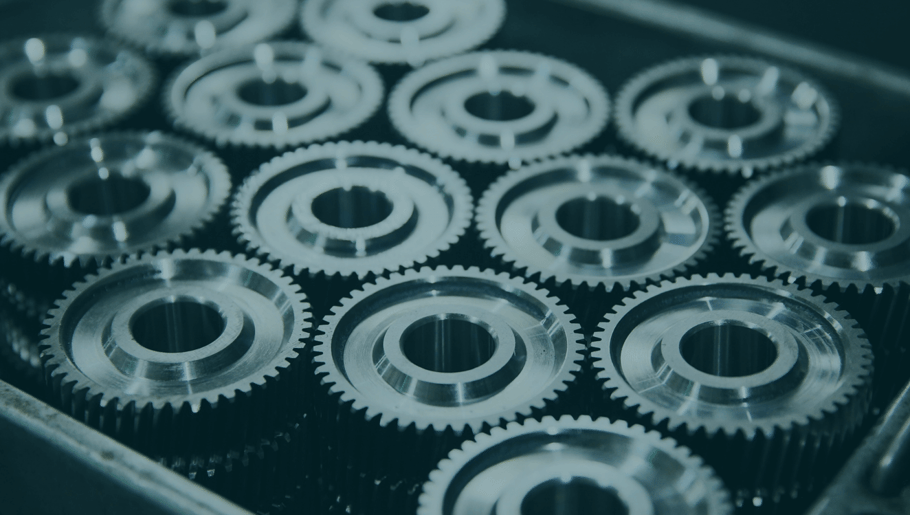 Introduction
As the global economy recovers from the supply shocks, machinery original equipment manufacturers (OEMs) must contend with a challenging operating environment and a murky economic outlook. The global economy will eventually rebound as with every economic cycle, and manufacturers must prepare now to prosper into the future.
Deloitte's 2022 Manufacturing Industry Outlook identified workforce shortages, supply chain instability, cybersecurity, and ESG investments as industry trends to monitor. They also highlighted an acceleration in digital technology adoption as an important trend due to its ability to unlock operational efficiencies, capture growth opportunities, and generate long-term profitability.
OEMs who embrace digitalization even without their own digital marketplace will strengthen their distribution across the world. Sharing of information from distributor to OEM and collecting market intelligence will ensure the OEM has an overarching view of their parts pricing, lead times, and customer journey as the industry adapts to digital commerce.
Excellent data analysis ensures organizations make the right strategic decision when improving sales channels. Accurate and reliable data collection is key to winning increased spare parts business in 2023.
An Overview of Spare Parts Distribution
Digital marketplaces are at the heart of many global retail e-commerce business models. When designed and marketed correctly, online marketplaces can transform how a business connects with its customers. A digital marketplace simplifies the buying process by streamlining the user experience while fostering a trust-based relationship between buyers and sellers.
While B2C companies have built vast and highly efficient digital marketplaces, most B2B sellers have yet to invest and deliver the same type of experience. However, that's about to change. As OEMs navigate today's economic environment and position for the future, digital transformation remains a top priority. Many elements of the B2B procurement process are undergoing a significant shift that will benefit OEMs and the customers they serve. This includes a growing number of digital marketplaces designed to replicate the B2C buying process for B2B products and services.
PwC's COO Manufacturing Survey shows digital B2B sales channels are top of mind for a majority of the US manufacturing sector, stating "44% of US manufacturers agree digital marketing and sales is a top business priority over the next 6 months, and an additional 22% of US manufacturers agree digital marketing and sales are priority over the next 2 years".
In addition to providing B2B customers with the B2C experience they crave, digital marketplaces allow OEMs to expand their product assortment, capture a larger share of their customers' wallets, and gather critical customer-related data to inform their strategies and execution. Furthermore, to maximize the potential for OEMs to capitalize on the aftermarket, many businesses see the need for a dedicated sales team. For example, McKinsey found that 58% of aerospace and defense companies have built dedicated sales for aftermarket services. In reoccurring purchases for parts recommended by the technical sales team, buyers have signaled increased interest in digital procurement without human interaction.
Operating with a mix of digital RFQs, dedicated sales teams, or digital marketplaces allow the OEM to cater to all customers, as their purchase habits evolve.
Ways to Increase Revenue and Deliver Customer Excellence
To embrace digital marketplaces and reinvigorate their spare parts business, OEMs should destroy informational silos, which occur when there's a lack of data integration between the distributor, wholesaler, and OEM. This lack of information leaves the OEM with an incomplete market view and a lack of insight into pricing competitiveness.
Whether informational silos exist within the OEMs walls or in its network of distributors, the inability to harness relevant data will lead to inferior data collection and strengthens the information power of a large distributor. Convincing distributors to share data is not an easy win but must be done for positive business outcomes for both the OEM and the distributor.
Simply requiring distributors to increase how much customer information they share, for example, can increase how much is known about your customer base, how an OEM can measure and adapt to customer trends, and ensure spare parts pricing is in-line with the market.
Breaking down informational silos also makes it easier to assess the competitive landscape. For example, do you know the average price and lead time for each of your parts? Additionally, is there an opportunity to revisit your business or pricing strategy using a centralized view of your customers' buying behavior.
As most current deal information is divided between distributors, collecting market-wide data today is a large challenge and often leads to incomplete analysis. MARKT-PILOT finds centralizing and analyzing parts-related data is well worth the effort. Seventy-three percent of an OEM's parts can generate incremental revenue and profit using market-based pricing. Our customers see an average revenue increase of 20% after implementing pricing strategies built from MARKT-PILOT data.
Forward Outlook in 2023
As the manufacturing sector weathers the tail end of the economic storm created by COVID, businesses must also prepare for better times ahead. The explosion in B2C digital marketplaces shows what can happen when companies sell online, yet much of the OEM sector has yet to embrace e-commerce. And when they do, they lack the real-time data to create and refine competitive market strategies.
Nonetheless, parts buyers have become accustomed to the convenience of online marketplaces and the seemingly infinite products and services they can purchase. As a result, there's growing pressure on OEM companies to offer a robust online sales channel. New distribution channels introduce an opportunity to revisit how manufacturers connect and sell to their customers. By adopting market-based pricing, OEMs arm themselves with a proven track record of driving significant increases in revenue and profits, while continuing to provide superior customer service.
Digital marketplaces are becoming a reality for the manufacturing sector. When underpinned by market-based pricing, manufacturers can reimagine and reinvigorate their approach to their aftermarkets part business in a sustainable way to add revenue and profit for their spare parts business.
Review our Ultimate Guide to Market-Based Pricing and learn how to implement a complete, market-based pricing strategy in your organization!