Blog
Revolutionizing Field Service: Key Insights from FSPS 2023
Get key insights from Field Service Palm Springs on AI, AR, data management, and more. Stay adaptable and build personal relationships for success.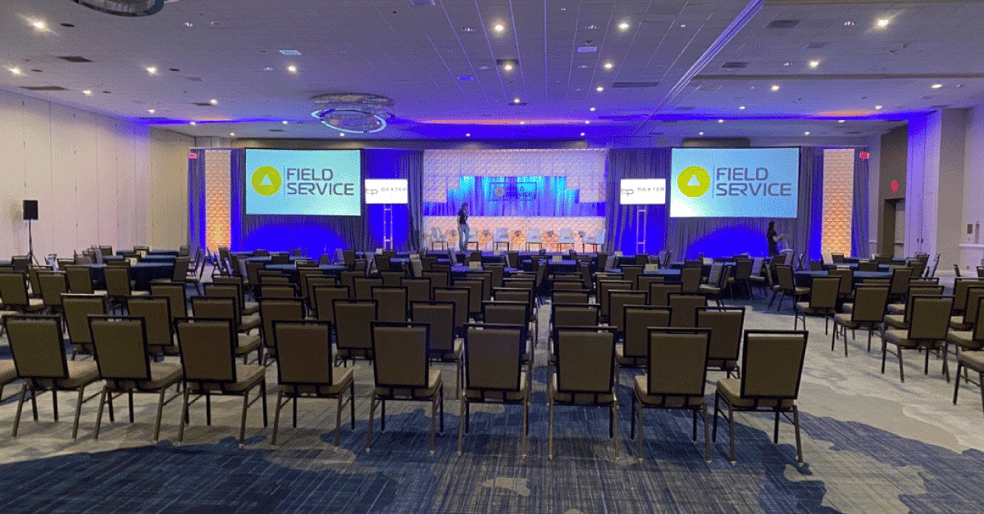 The recent Field Service Palm Springs conference brought together leaders from across the field service industry to discuss key trends and challenges facing the sector. Among the many takeaways from the event, several themes emerged as particularly noteworthy.
One of the most significant trends discussed was the growing importance of generative AI in field service organizations. Leaders are increasingly looking for ways to leverage this technology to help both customers and technicians quickly find solutions to specific problems. This has real-world applications for businesses looking to improve their customer experience and increase efficiency in the field.
Another topic of discussion at the conference was the potential of augmented reality (AR) in field service. While many companies are interested in AR, few have deployed it at scale. The main factors that field service leaders are looking for in AR platforms are ease of use, reliable availability and accessibility of relevant content. This suggests that businesses are still in the process of evaluating AR and determining how best to incorporate it into their operations.
Field service leaders also discussed the challenge that comes with managing large amounts of data generated by their operations. However, many noted that there are ways to prioritize data and use it to drive growth. Dan Domberg, Vice President of Aftersales Solutions at Hyster-Yale mentioned on a panel discussion that "Growth opportunities from data always start with asking questions and being curious how to better solve a business problem."
Attendees also highlighted the importance of profitability and monetizing technology and data. Many companies are looking to scale out the most profitable solutions rather than piloting various small projects at the same time. The shortage of field service technicians was also a major concern, and leaders are turning to focus on creating learning and development opportunities to train their own technicians.
Finally, the importance of networking and building personal relationships was a key takeaway for our team from the conference. Businesses are looking for partners they can trust, and leaders are open-minded to new approaches, ideas and technologies. As a startup, it's crucial to meet potential customers where they choose to spend their time and build real personal relationships that can lead to long-term partnerships.
Overall, the Field Service Palm Springs conference provided valuable insights into the current state of the field service industry. From generative AI and AR to prioritizing data and building personal relationships, the event and the discussions showcased the key trends and challenges facing the industry today. As the field service sector continues to evolve, it's clear that businesses must remain adaptable and open-minded to new approaches and technologies.