PRESENTED BY:
Make More Money With Parts
By Leveraging Web Data
Wednesday, April 19th 2023

Tim Geyer
Head of North America,
MARKT-PILOT

Kris Harrington
Chief Executive Officer,
GenAlpha
WEBINAR DOWNLOAD
GenAlpha and MARKT-PILOT provide the tools machinery OEMs need to grow spare parts revenue. We've partnered up to showcase the potential revenue that lies within your existing part sales.
Included in the webinar download, we provide a free exercise you can use to analyze your part sales data, highlighting:
Parts likely to be Underpriced
Parts likely to be Overpriced
Immediate steps to increase your

Revenue



Unlock the insights to quickly make more money with parts!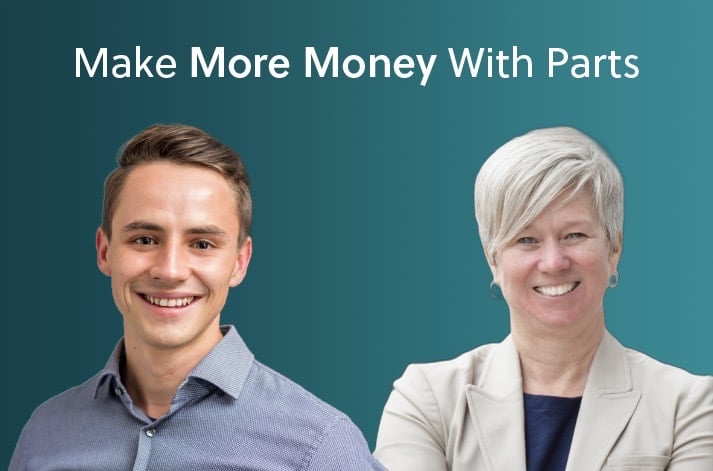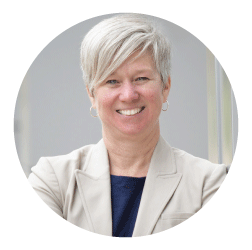 Kris Harrington
Chief Executive Officer,
GenAlpha
Kris is one of the original Co-Founders of GenAlpha, and an established thought leader in the B2B digital transformation space.
Before her time with the company, she worked in leadership roles in sales and aftermarket parts with Enerpac, Caterpillar, and Bucyrus International. She shares her vast knowledge and experience through blogs, webinars, podcasts, and social media.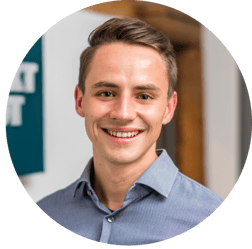 Tim Geyer
Head of North America,
MARKT-PILOT
Tim Geyer leads MARKT-PILOT in North America, and brings best practices from 100+ European manufacturers to share with OEMs across the US and Canada.
Prior to joining MARKT-PILOT, Tim led the charge into new markets helping international startups scale. Early in his career, Tim was an innovator in the manufacturing industry, driving revenue in sales and service roles.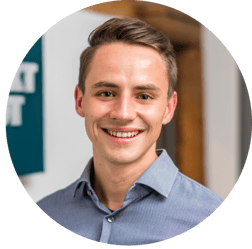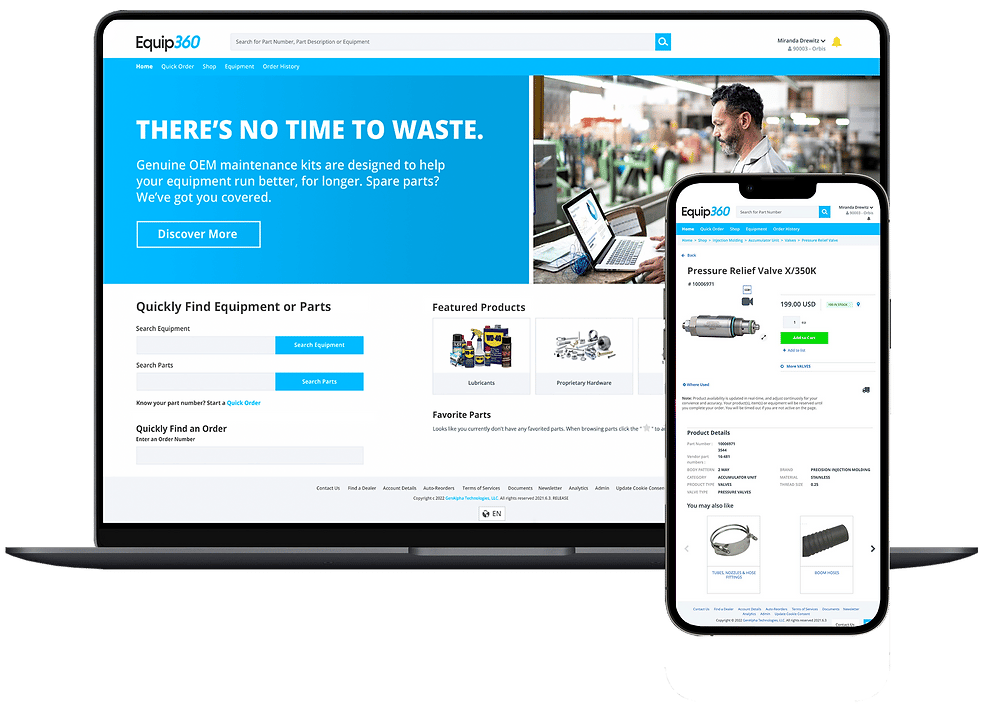 About GenAlpha
GenAlpha Technologies partners with original equipment manufacturers and aftermarket organizations to support their digital commerce journey.
GenAlpha offers so much more than an eCommerce solution, with digital 2D and 3D bills of materials catalogs, RMA, Warranty, and Product Configurator tools, Equip360 is a complete solution for supporting all aspects of equipment support and maintenance.
Visit the GenAlpha website at www.genalpha.com for more details on the company and its offerings.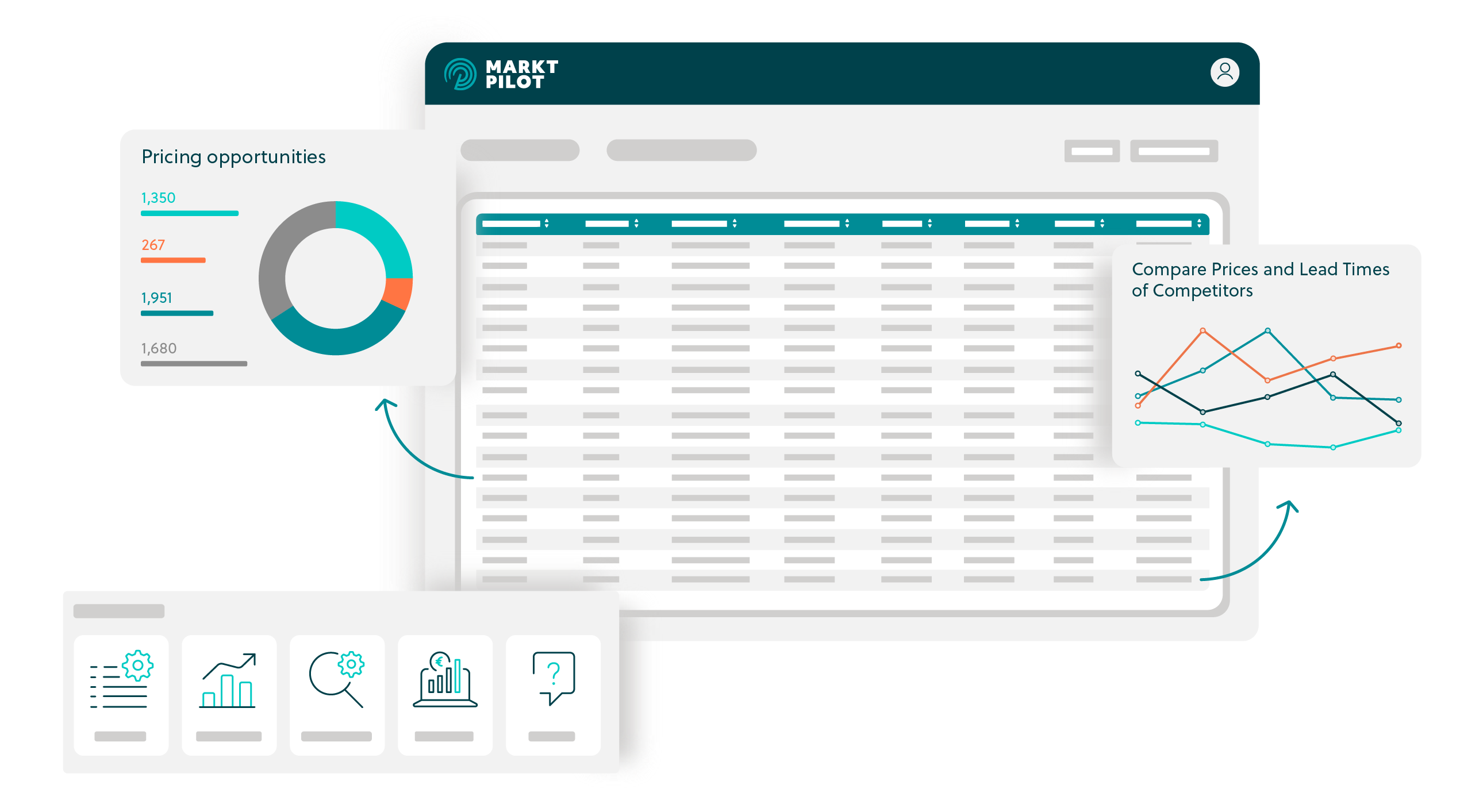 About MARKT-PILOT
MARKT-PILOT has reimagined spare parts pricing by arming OEMs with market-wide intelligence for competitor pricing and lead times. After implementing a market-based pricing strategy, their 160+ customers have realized more than $200MM in additional revenue.
MARKT-PILOT's software, PRICE-RADAR, pinpoints opportunities to increase parts revenue by identifying:
Advantageous lead times
Parts priced above or below market
Purchased part exclusivity
Join us to see how you can unlock more value from your existing sales. Download the webinar now!