Kardex Mlog lifts parts business to a new level
Industry: Intralogistics solutions
Annual revenue: €89 million (2020)

Kardex Mlog Logistics was founded in 1922 as a steel construction company in Heilbronn, Germany, and is today a leading supplier of integrated material handling systems and automated high-bay warehouses. Around 1,900 employees work for the holding company Kardex in more than 30 countries worldwide.
Website
THE CHALLENGE
Achieving the optimum price while maintaining customer satisfaction - currently an extreme challenge for machine manufacturers. Also for Kardex Mlog. A traditional cost-plus pricing process was in place for different part groups, making parts pricing a time-consuming and tedious exercise for the team. Price adjustments took place once a year. The challenge: In the last couple of years, customers have figured out that they can get information on prices, lead times and availability of parts by themselves when they are shopping around for parts.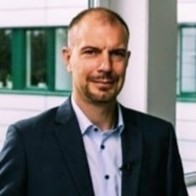 "I find it very pleasant to work with MARKT-PILOT. In addition, it's always a positive surprise how reliably and quickly they deliver. As a customer, I can see that the team lives and breathes parts pricing. That is very impressive!"
Andreas Rupp
Head of Life Cycle Service at Kardex Mlog
EFFICIENT PRICING EVEN WITH STRONG MARKET DYNAMICS
The solution? PRICE-RADAR by MARKT-PILOT. Kardex Mlog has been using PRICE-RADAR for more than a year and has since been able to conveniently adjust parts prices to the market several times a month and thus react immediately to market changes. Especially in times with crazy supply chains and market dynamics - a tool like PRICE-RADAR pays off for manufacturers. Kardex Mlog have realized that they can use market intelligence to adjust prices several times a year to ensure market fit. Their customers also benefit from increased flexibility and transparent pricing in line with market dynamics.
In addition to efficient and effective parts pricing, Kardex Mlog aftermarket and purchasing teams use PRICE RADAR for ongoing market analysis and supplier discovery
COMPREHENSIVE MARKET INTELLIGENCE THROUGH FIRST-TIME TRANSPARENCY
With the help of MARKT-PILOT, Kardex Mlog can continuously optimize and advance its strategy. At the same time, the focus is on customer satisfaction and Kardex Mlog can supply its customers with the optimal price at any time, 100% market-oriented. Analyses are easier to perform and the planning of parts is also simplified.
For Kardex Mlog, long-term customer loyalty has always been a top priority. Thanks to MARKT-PILOT, Kardex Mlog can now respond optimally to customer needs based on market changes. The provided intelligence regarding prices and availability helps Kardex Mlog draw conclusions regarding stocking to ensure maximum delivery capability for parts that customers require.
Conclusion
"MARKT-PILOT is an innovative, dynamic company with whom we are constantly encountering new topics and developing features. To briefly summarize the cooperation with MARKT-PILOT: High reliability and high expertise. The team and I are thrilled."
‍
Contact:
Andreas Rupp
Head of Life Cycle Service
Phone: +49 7139 4893434
andreas.rupp@kardex.com
Ready to boost parts
revenue and profit?
100+ customers - 20% average increase in parts revenue.