DIEFFENBACHER solves pricing complexity of spare parts
Industry: Wood technology, forming technology, recycling
Revenue: €400 million (2021)

Dieffenbacher is a leading global manufacturer of complete turnkey production lines for wood-based panels. The independent family-owned company was founded back in 1873 in Eppingen, Germany. Today, Dieffenbacher employs more than 1,700 people and has more than 16 subsidiaries with production facilities and sales & service offices worldwide. As an equipment manufacturer with tens of thousands of purchased parts, the spare parts business is of enormous importance to Dieffenbacher.
Visit Website
Our pricing was very traditional
In all over the world thousands of parts are frequently needed and must be available at short notice. Due to the lack of market transparency and challenges regarding competitive intelligence, Dieffenbacher used to apply traditional cost-plus pricing for spare parts. In a challenging competitive environment with ever more competitors offering the same parts as Dieffenbacher, they were not able to react to market dynamics immediately as required – with pricing being the key lever to change that. Reflecting on the company's future, Ralf Schmidt, Head of Global Service Wood & Recycling, faces two major challenges:
1. Leveraging spare parts to create a sustainable competitive advantage
2. Strengthening customer relations to present Dieffenbacher as a reliable partner for integrated and holistic spare parts supply
‍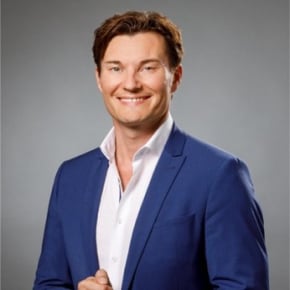 "MARKT-PILOT worked in a solution-oriented way from the beginning and the cooperation was very productive. You were able to keep your promise and showed that you go the extra mile."
Ralf Schmidt
Head of Global Service Wood & Recycling
Competitive intelligence for purchased parts at the push of a button
Competitor prices, lead times and availabilities are constantly monitored for every spare part in the Dieffenbacher portfolio to enable proactive and market-driven price adjustments. Dieffenbacher particularly appreciates the continuous support and easy setup - from the data enhancement to results presentation and software access in only 2 weeks.
Thanks to MARKT-PILOT, Dieffenbacher succeeded in transforming their pricing strategy from traditional cost-plus pricing to market-driven spare parts pricing. This helps Dieffenbacher maximize parts revenue and profit as well as improve their customer relationships. Building and implementing an agile operating model in today's spare parts business takes time and continuous optimization - which makes it even more important for Ralf Schmidt's team to embrace a long-term collaboration with MARKT-PILOT.
Conclusion
The cooperation was a complete success. Not only does MARKT-PILOT's pricing software perform reliably, the team also supports us with all our concerns and adapts the software to our needs.
‍
Contact:
Ralf Schmidt
Head of Global Service Wood & Recycling
Telefon: +49 7262 65 7960
mobil: +49 170 92 52 859
Ralf.schmidt@dieffenbacher.de
Ready to maximize parts
revenue and profit?
60+ customers - 20% average increase in parts revenue.