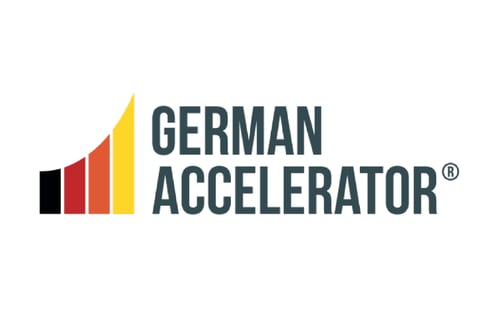 About German Accelerator
German Accelerator supports German startups with high potential to scale globally and has locations in the world's most important innovation centers (including Silicon Valley, Boston, New York, and Singapore). Some of the most successful German startups of all time have been supported by the German Accelerator (e.g. N26 or Celonis).
German Accelerator and MARKT-PILOT
In January 2021, MARKT-PILOT was selected to participate in this world's most significant and exclusive accelerator program for global expansion: the German Accelerator for the USA. When we entered the American market, we were able to rely on the support of the German Accelerator.