October 24, 2022
MARKT-PILOT is a Finalist in EY's Entrepreneur of the Year 2022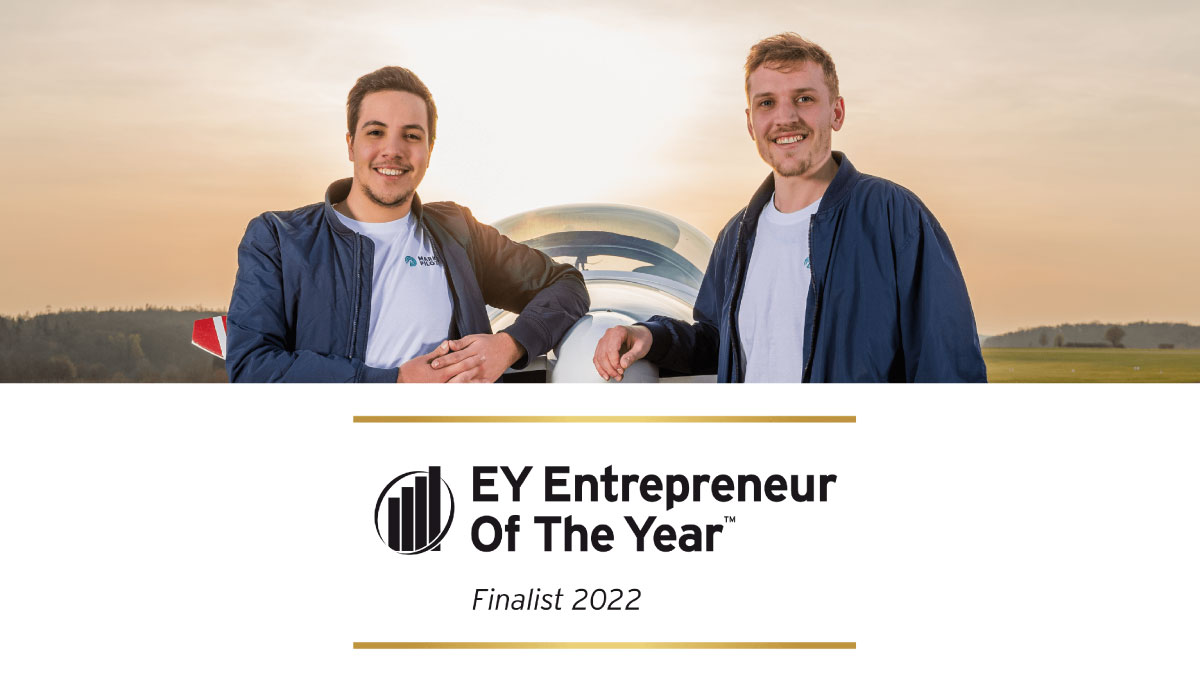 For the 26 years, EY chooses the best owner-managed companies in Germany. The challenges facing the economy and society are constantly growing: climate change, geopolitical crises, and the lingering effects of the pandemic. These trends are convincing organizations to adopt new approaches. With new challenges abound, disruptive innovations enable companies to master new business strategies.
MARKT-PILOT's SaaS solution is defining a new product category by creating complete market transparency for OEM parts pricing and lead times. Their software, PRICE-RADAR, delivers parts insights curtailed to the machine manufacturing industry. MARKT-PILOT has found that OEMs leave money on the table for nearly 73% of their parts portfolio, and those who adopt market-based pricing strategies see increases of nearly 20% or more to parts revenues.
A complete, competitive perspective enables machine OEMs to identify price potential in spare parts, secure sustainable increases in profits and sales, and strengthen customer satisfaction. The software delivers a decisive competitive advantage by allowing organizations to instantly react to a dynamic market.
The awards are categorized into: "Family Business", "Innovation", "Sustainability" and "Young Companies" and an independent jury of experts selects the winners. Entrants are evaluated by the sustainability of the business model, innovation, transformation, employee management, and social responsibility. One winner is selected to represent Germany at the EY World Entrepreneur of the Year 2023 in Monaco.
36 entrepreneurs were considered during the final round of the competition this year, including Tobias Rieker and Amin Oumhamdi, the founders of MARKT-PILOT, after being nominated for the "Young Companies" category.
"With the help of our software, machine manufacturers adopt pricing strategies focused on proactive, market-based adjustments. The software aggregates competitive price and lead time analytics from traditional and digital sources, allowing OEMs to react to volatility or competitive price changes instantly. I am very happy and even more proud that our innovations allow us to be considered for Entrepreneur of the Year!" Comments Rieker.
The winners of the awards will be announced on November 24, 2022, at the Verti Music Hall in Berlin. An honorary prize will also be awarded for entrepreneurial and exceptional social commitment. As part of the award ceremony, Dr. Bertrand Piccard will hold a keynote address on the topic "Pioneering spirit - a key to inventing the future". The ceremony will be moderated by journalist and news anchor Judith Rakers.
About the EY "Entrepreneur of the Year" Competition:
EY Germany has been honoring outstanding entrepreneurs for over 25 years. In addition to honoring their success, EY also promotes young entrepreneurs with the "EY NextGen Academy" program, promoting innovation at renowned international business schools.
Please visit the event website for additional information: