TRADE SHOW
EMPACK 2023
January 25-26 2023 | Zurich
CONFERENCE
BVL Ersatzteillogistik
March 1-3 2023 | Nuremburg
TRADE SHOW
INTEC
March 7-10 2023 | Leipzig
CONFERENCE
24th KVA Congress 2023
April 13-14 2023 | Wien
TRADE SHOW
INDEX
April 14-18 2023 | Geneva
TRADE SHOW
Logimat
April 25-27 2023 | Stuttgart
TRADE SHOW
interpack
May 4-10 2023 | Dusseldorf
CONFERENCE
8th ERSATZTEILTAGUNG
May 11 2023 | Mattighofen
TRADE SHOW
LIGNA 2023
May 15-19 2023 | Hannover
CONFERENCE
EY Branchenkonferenz Maschinen- und Anlagenbau
May 24-25 2023 | Würzburg
CONFERENCE
Maschinenbauforum (Aftersales Service)
June 20-23 2023 | Pforzheim
TRADE SHOW
EMO
September 18-19 2023 | Hannover
Resources
Find out how to implement market-based parts pricing in your organization.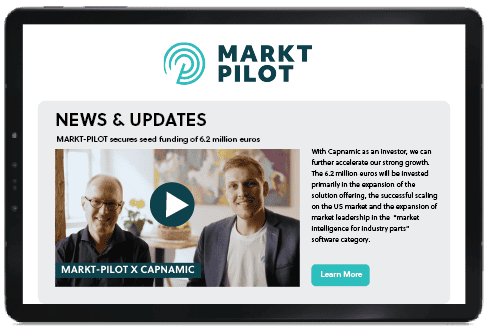 NEWSLETTER
Tips, guides, news & more covering market-based pricing and how OEMs can strengthen their parts division through competitive analytics.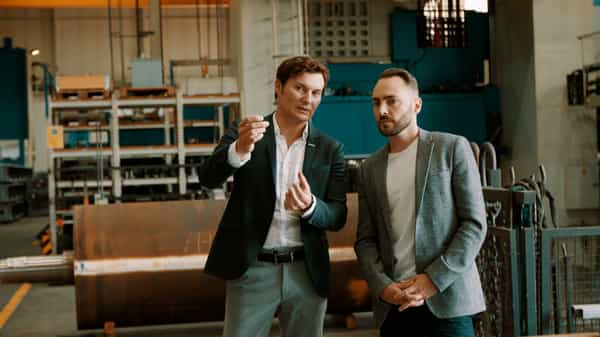 DIEFFENBACHER
In a challenging environment with ever more competitors offering the same parts as DIEFFENBACHER, reacting to market dynamics was a challenge.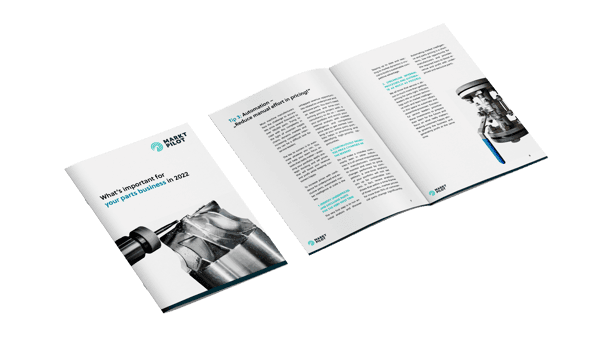 RESOURCES
Check out the latest from MARKT-PILOT, including our industry articles, eBooks, and white papers. Continue to grow your parts revenue with our helpful guides!