Press
Management Team at MARKT-PILOT Expands: Dr. Martin Ruth Becomes CFO, and Vienna Rozelle Takes on Role as Head of People
MARKT-PILOT strengthens its management team and appoints Dr. Martin Ruth as CFO and gains Vienna Rozelle as Head of People to prepare the company for further growth.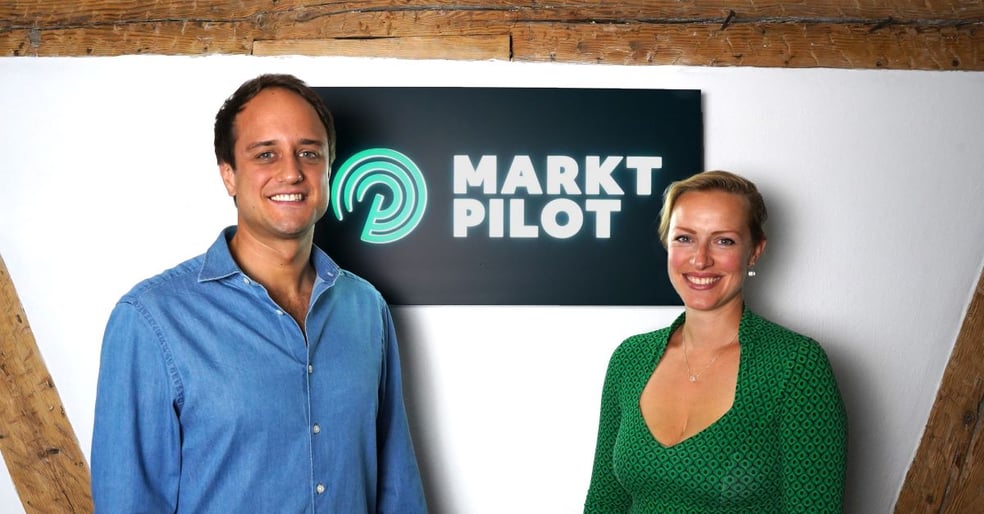 MARKT-PILOT strengthens its management team by appointing Dr. Martin Ruth as CFO and welcoming Vienna Rozelle as Head of People to prepare the company for further growth.
Chicago/Esslingen, September 20 2023 -
MARKT-PILOT announced today that Dr. Martin Ruth has been appointed as the new Chief Financial Officer (CFO), joining the company's leadership alongside Co-Founder and CEO Tobias Rieker, and CEO Alex Morbe. Vienna Rozelle joins the company and assumes the key role of Head of People, responsible for the areas of recruiting and culture. Earlier this year, MARKT-PILOT expanded its international management team with the addition of Kai Wiemer as Vice President of Engineering, Marcel Michel as Vice President of Marketing, and the appointments of Alex Morbe as Chief Executive Officer (CEO) and Tim Geyer as Managing Director for North America.
Dr. Martin Ruth will immediately assume the role of Chief Financial Officer (CFO) and lead the Finance, Strategy, and People divisions. Ruth has been on board since early 2022, providing invaluable expertise in strategic consulting for industrial and energy companies.
Vienna Rozelle joins the company and strengthens the management team as Head of People, with a particular focus on recruiting and corporate culture. With her international and extensive experience in the field of human resources at leading companies such as Lidl US and adesso mobile solutions GmbH, she understands the importance of internal structures and their development to ensure not only effective processes but also an outstanding work and communication culture.
These changes and additions to the leadership team support MARKT-PILOT's growth plans and prepare the company for further international expansion. MARKT-PILOT is currently one of the fastest-growing startups in Germany and is scaling significantly this year. Leading international companies in machine and plant manufacturing already rely on MARKT-PILOT, including Koenig & Bauer, Kärcher, Windmöller & Hölscher, LTW Intralogistics, and Körber Tissue.
---
About MARKT-PILOT:
MARKT-PILOT addresses the biggest challenge in the service and after-sales business of machine manufacturers, enabling market-based parts pricing through automated market price research. This globally unique SaaS solution is based on years of machine manufacturing and after-sales expertise, providing comprehensive market transparency on competitors, prices, and lead times for spare parts. Machine manufacturers benefit from previously untapped revenue and profit potential in the spare parts business, enabling data-driven work and proactive responses to market dynamics. The result: increased revenue and higher customer satisfaction. MARKT-PILOT was founded in 2020, currently employs over 80 employees, and already has more than 150 customers using the software. The company is headquartered in Esslingen am Neckar and has a second location in Chicago.
Press Contact:
Theresa Heiss
MARKT-PILOT GmbH
Cell: +49 157 8653 8418
Email: theresa.heiss@markt-pilot.com
www.markt-pilot.com/de
Editor's Note:
High-resolution images of Dr. Martin Ruth and Vienna Rozelle are available. Please contact Theresa Heiss for further information.